"Committed to the Community"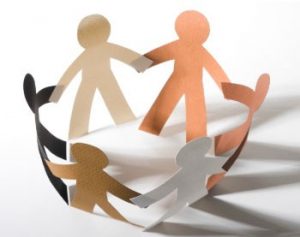 West Limerick Resources is a community development organisation working to achieve positive change in the lives of people and groups in West Limerick.
Our efforts are directed at building a stronger community through the enhancement of personal and community identity, values, places, structure and services.
About Us
West Limerick Resources is committed to the community. Our goal is to effect sustainable improvement in the factors – rural, urban and social – that contribute to disadvantage in West Limerick.
Since our establishment in 1993, we have administered over €18 million in development funds which have been used to support to a wide variety of projects varying from education supports, to community enhancement projects to enterprise development with all offering a valuable contribution to the identity, values and strength of the community.
Our Catchment Area
West Limerick Resources covers a catchment area of approximately 520 square miles in the west of county Limerick with a population of 64, 586 (2006 Census).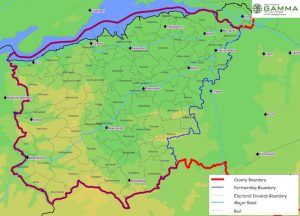 Contact Us
t: 069 62222
e: info@wlr.ie
St Mary's Road
Newcastle West
Co. Limerick
Ireland
CRO 206973
RCN 20032746


"Committed to the Community"
 
LOOKING FOR WORK?  THEN PUT THE KETTLE ON AND JOIN OUR TEA BREAK TALKS
A series of 4 free webinars, the Tea Break Talks offer a unique insight into working within the Hospitality, Retail, Administration and Caring sectors.
Each seminar will focus on a specific employment area and will include practical information & expertise direct from those working, training, and hiring in the four different areas. This provides an opportunity to hear from both an Employer/Business perspective and from a current employee.  This is your chance to explore all the different employment options in your preferred career and most importantly discover the answer to the age-old question 'what are they looking for and how can I get hired!'
The Tea Break Talks will also feature information on the skills & qualifications needed for each sector, relevant training options and West Limerick Resources support services available to assist you in preparing and applying for employment.
The webinars are free of charge and can be accessed from any computer or smart device.
Each session will run for 45 minutes from 11am on Tuesday mornings in June as follows:
June  8    Caring (including Elderly and Childcare)
June 15   Hospitality
June 22    Retail
June 29   Administration
If you are interested in attending one or more of the webinars  CLICK HERE  to register.
Please note the webinar is run through ZOOM.  This is a free app downloadable from https://zoom.us/download or via your usual app source i.e Google Play.  There is also the option to download zoom when you log into the webinar.
'Tea Break Talks' are being run by West Limerick Resources Rural Employment Service through the Social Inclusion and Community Activation Programme (SICAP). SICAP 2018-2022 and is funded by the Irish Government through the Department of Rural and Community Development and co-funded by the European Social Fund under the Programme for Employability, Inclusion and Learning (PEIL) 2014-2020
News & Events
Covid-19 Company Update
West Limerick Resources, like all organisations, are adjusting how we offer our services during this challenging time. We are adapting to ensure that we continue to provide supports and services to individuals and communities across West Limerick.
Unfortunately as a result of the escalating situation regarding the Coronavirus, all West Limerick Resources events, training courses, workshops and face-to-face meetings are postponed until further notice. All our offices are closed to the public until further notice.
Staff are available to respond to clients and community groups by email or phone in relation to WLR work and projects.
Please follow West Limerick Resources on Facebook for up to date information or contact staff directly as required.
We urge everyone to adhere to the social isolation guidelines as set out on the www.HSE.ie website.
Click on the link to below to open the West Limerick Resources Covid-19 Company Update