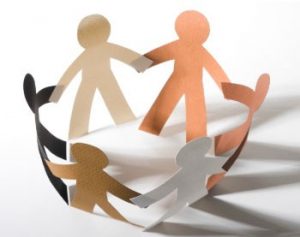 It is our role as a local development organisation to support, empower and work with Community Groups to develop their ideas so that together we can exploit the potential of our vibrant and growing community. We believe that everyone in the community should have a voice irrespective of cultural, economic or social difference and so we support the development of both physical and social facilities and structures that facilitate our community's growth.
SICAP (Social Inclusion Community Activation Programme)
Under the Social Inclusion Community Activation Programme our community development officers work on the ground with local community and voluntary groups to investigate their needs and address disadvantage and social exclusion in their community. We support the development of inclusive local representative structures and establish new community based projects and initiatives. Learn more.
RDP (Rural Development Programme)
The Rural Development Programme provides support and funding for capital investment in community facilities, services, heritage and enhancement projects as well as technical assistance in the form of plans, feasibility studies etc. Our development staff is available to offer advice and help facilitate training where appropriate. Learn more.
RSS (Rural Social Scheme)
The Rural Social Scheme provides income support to farmers by harnessing their skills and talents on part time flexible employment opportunities on local community projects such as village and countryside maintenance and enhancement work, care for the elderly, and on projects relating to not for profit organisations and cultural & heritage sites. Learn more.
TUS
The TUS programme provides short term working opportunities for unemployed people. All the work carried out by participants on the Tús programme supports community and voluntary bodies providing a broad range of services of benefit to communities. Learn more.
Limerick Volunteer Centre
Through this dedicated service West Limerick Resources provides on-going support to community and other voluntary organisations in the recruitment, management and retention of volunteers. Click here to learn more or visit www.volunteerlimerick.ie.
West Limerick Tidy Towns Network
West Limerick Resources has been working closely with and supporting local Tidy Towns groups for a number of years. The West Limerick Tidy Towns Network was established in 2012 and undertakes a range of training and networking activities. For more information contact Suzanne Rowley on 069 79114 or email srowley@wlr.ie.
West Limerick Heritage Network
This network aims to educate, inspire and empower individuals and groups to re-discover, appreciate and preserve the richness of our local heritage by liaising with relevant individuals and organisations to spearhead community wide involvement in initiatives that encourage intergenerational learning, sustainability and add value to local heritage in all its forms. For more information contact Suzanne Rowley on 069 79114 or email srowley@wlr.ie.
West Limerick Tourism
West Limerick Tourism is a voluntary organisation established with the support of West Limerick Resources to raise the profile of tourism in West Limerick and to foster a spirit of support and co-operation among the tourism and hospitality trade in West Limerick. West Limerick Tourism has a committee of 9 drawn from various sectors including accommodation (must be Failte Ireland approved), visitor attractions, retail & pubs, visitor services and heritage. For further information email: visitwestlimerickmedia@gmail.com.