The catchment area covered by West Limerick Resources in County Limerick is located in the Mid West of the Country and is within the jurisdiction of the Mid-West Regional Authority Area and the South and East Regional Assembly. We cover a catchment area of approximately 520 square miles in the west of county Limerick with a population of 68,653 (2011 Census).
The area bounds Limerick City to the East and in the West rises to the Mullaghareirk Mountains along the Cork and Kerry borders.  The Shannon Estuary forms the northern boundary, on which lies Foynes, an important port for the region.  Two national routes, the N69 and N21 connecting Limerick to Kerry also service the area.
Click on the image for a larger version.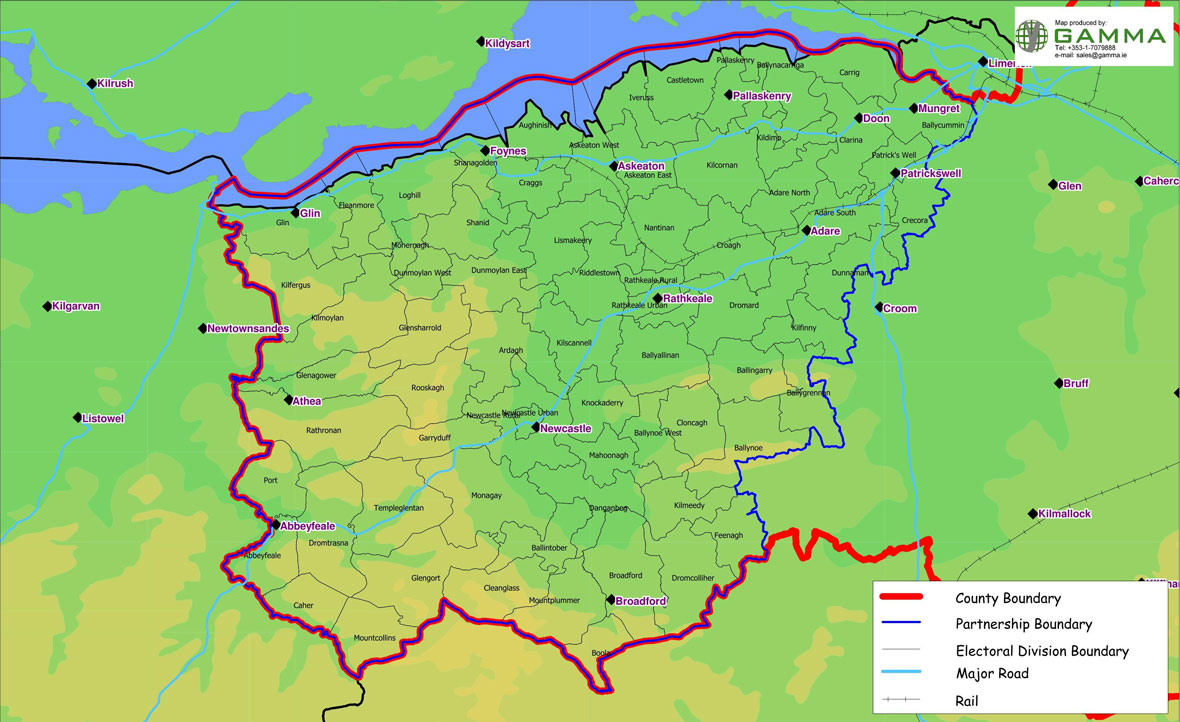 About Us
West Limerick Resources is committed to the community. Our goal is to effect sustainable improvement in the factors – rural, urban and social – that contribute to disadvantage in West Limerick.
Since our establishment in 1993, we have administered over €18 million in development funds which have been used to support to a wide variety of projects varying from education supports, to community enhancement projects to enterprise development with all offering a valuable contribution to the identity, values and strength of the community.
Contact Us
t: 069 62222
e: info@wlr.ie
St Mary's Road
Newcastle West
Co. Limerick
Ireland
CRO 206973
CHY 11712