"Committed to the Community"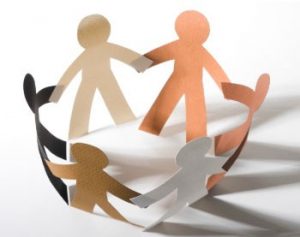 West Limerick Resources is a community development organisation working to achieve positive change in the lives of people and groups in West Limerick.
Our efforts are directed at building a stronger community through the enhancement of personal and community identity, values, places, structure and services.
About Us
West Limerick Resources is committed to the community. Our goal is to effect sustainable improvement in the factors – rural, urban and social – that contribute to disadvantage in West Limerick.
Since our establishment in 1993, we have administered over €18 million in development funds which have been used to support to a wide variety of projects varying from education supports, to community enhancement projects to enterprise development with all offering a valuable contribution to the identity, values and strength of the community.
Our Catchment Area
West Limerick Resources covers a catchment area of approximately 520 square miles in the west of county Limerick with a population of 64, 586 (2006 Census).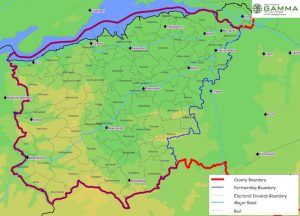 Contact Us
t: 069 62222
e:
info@wlr.ie
St Mary's Road
Newcastle West
Co. Limerick
Ireland
CRO 206973
RCN 20032746

"Committed to the Community"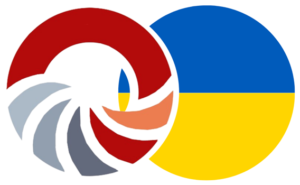 SUPPORTING UKRAINIAN COMMUNITY IN WEST LIMERICK
West Limerick Local Response Team
West Limerick Resources through its Social Inclusion and Community Activation Programme (SICAP) is co-ordinating a service based response to support the Ukrainian crisis and the Ukrainian population as they come to West Limerick. This response team is comprised of a combination of 22 community based agencies and services in an effort to streamline the supports and have a more strategic response. We are working with a number of translators, who are supporting the work and communications. We are currently engaged with the 3 centres in West Limerick; Ardagh, Foynes and Pallaskenry.
We would also like to advise any Ukrainians who are living in private homes with host families or independently in West Limerick, that they can link with us to ensure that they have information available to them on the range of supports and services available in West Limerick.
Contact can be made by email to dconlon@wlr.ie using West Limerick Local Response Team in the subject line or by calling 069 66293.
Местная группа реагирования Западного Лимерика
Ресурсы Западного Лимерика (West Limerick Resources) через свою программу Социальной Интеграции и Активации Сообщества (SICAP-Social Inclusion and Community Activation Programme) координирует ответные действия на основе услуг для поддержания Украинского кризиса и украинского населения, приеждающего в Западный Лимерик. Эта группа реагирования состоит из 22 агенств и служб, работающих на уровне местных сообществ, и призвана оптимизировать поддержку и обеспечить более стратегический ответ. Мы работаем с рядом переводчиков, которые содействуют работе и коммуникации. В настоящее время мы работаем с тремя центрами в Западном Лимерике, Аада, и Палласкенри.
Мы хотим посоветовать всем украинцам, которые живут в частных домах с принимающими семьями или самостоятельно в Западном Лимерике, связаться с нами, для того, чтобы убедиться, что у них есть доступная информация о спектре поддержки и услуг, доступных в Западном Лимерике.
Связаться можно по электронной почте dconlon@wlr.ie  используя ''West Limerick Local Response Team'' в строке темы или по телефону 069 66293.
FREE SICAP Community Group Training
Practical Masterclass: Running a community group.
Calling all small Community Groups and Voluntary Associations.  West Limerick Resources SICAP will be hosting a Practical Masterclass on Running a Community Group/Voluntary Association which will take place over three sessions on Tuesdays October 25th, November 8th & November 22nd from 7pm – 9pm at the Long Court House Hotel, Newcastle West. It is recommended that participants should attend all three sessions.
Led by Community Engagement and Governance specialist Liz Burke, the three sessions will cover a wide range of topics of importance to small community groups and voluntary associations new and long-established alike.
The areas covered will include:
Session 1 October 25th
The basics around establishing and running a small community group or voluntary association, to include governance-related issues such as Legal Form, Constitution, AGMs, Policies and Procedures, Board and Sub Committees, Roles, Responsibilities, Decision Making and Succession Planning.
Session 2 November 8th
Practical information for small community groups and voluntary associations such as how to run a meeting, take minutes, the role of sub committees at an operational level, recruitment, retention and recognition of volunteers, as well as AGMs, financial procedures, dealing with complaints and day to day implementation of policies and procedures.
Session 3 November 22nd
A practical guide to accountability for small community groups and voluntary associations, to include an overview of the role of the Charities Regulator, obtaining Charitable Status, the Governance Code and statutory reporting requirements.
To register text Brenda Heath on 087 7669952 or email bheath@wlr.ie, providing your name and the community group you represent.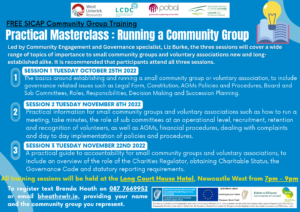 This training programme is funded by SICAP. "The Social Inclusion and Community Activation Programme (SICAP) 2018-2022 is funded by the Irish Government through the Department of Rural and Community Development and co-funded by the European Social Fund under the Programme for Employability, Inclusion and Learning (PEIL) 2014-2020"
Exciting new destination website for the Shannon Estuary Way
The popular waterside tourist route, the Shannon Estuary Way, which incorporates Counties Limerick and Clare, is to benefit from an exciting new promotional website.
 www.shannonestuaryway.ie was officially launched by Minister of State at the Department of Public Expenditure and Reform, Patrick O'Donovan, on Monday, 30th May.
The development of the website is a result of the collaborative work between business and community representatives right around the Shannon Estuary Way. The initial funding for the project came through Clare County Council to the Labasheeda Le Chéile Group, to support the development of cycling routes in Labasheeda. However, the group, a number of whom were participating on the Shannon Estuary Way Destination Development programme, saw the opportunity to create a greater platform to promote the Shannon Estuary Way as a whole, and better support local businesses and communities.
Work began in November and a number of sub-groups focused on developing content under the key promotional areas for the Shannon Estuary Way, which include Heritage, Wellness, Cycling and Water.
Manus McGee as Chairperson headed the Shannon Estuary Way Steering Group and is also a member of the Labasheeda Le Chéile Group. "We are very satisfied that the completed website represents the authentic identity of this unique and scenic tourism route. We are particularly proud that the website reflects true collaboration, with a large number of people in both Clare and Limerick working together for the greater good of the destination" commented Mr. McGee.
The official launch of the website took place on Monday May 30th at Quinn's DeBucket Bar & Restaurant in Kildimo, Co. Limerick, which is located on the Shannon Estuary Way. The evening provided an opportunity for local communities and businesses to come together and celebrate the launch of this key website, which will offer a valuable platform for tourism businesses along the Shannon Estuary Way to showcase their offerings ahead of the summer season.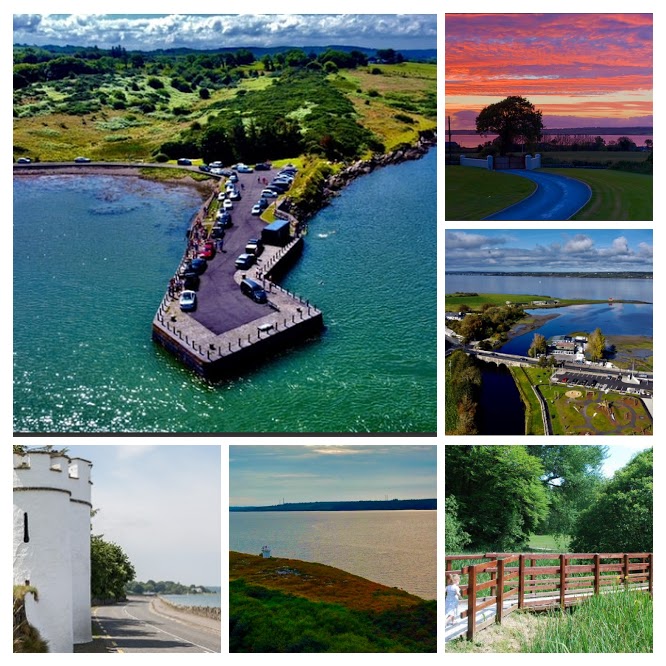 Check it out here: www.shannonestuaryway.ie
Commenting on the launch, Caitriona Scully of West Limerick Resources, said: "It's exciting for West Limerick Resources and Clare Local Development Company to see such momentum building through the training programme. We have supported the businesses and communities of the Shannon Estuary Way since it was first launched. We are delighted to have been able to secure LEADER funding for this comprehensive cross-county programme."
The Tourism Space™ supported the co-ordination of the project, which follows on from the Shannon Estuary Destination Development Programme which the company delivered over the previous eighteen months. Commenting on the launch, company founder Tina O'Dwyer paid tribute to the extensive work completed by the members of the Shannon Estuary Way Steering Committee and also extended thanks to LEADER, West Limerick Resources, Clare Local Development Company, Clare County Council and web developers Insignis Web for their contribution to the project.