Vacancies @ West Limerick Resources
Community Development Officer
West Limerick Resources wishes on behalf of the Rathkeale Pre Social Cohesion Committee to recruit a Community Development Officer to support the work of the Committee.
The Pre Social Cohesion project is a faith-based initiative of the Catholic, Church of Ireland and Methodist churches in partnership with West Limerick Resources. It builds on the common ground of shared beliefs and values both communities, settled and Traveller hold.
The Pre Social Cohesion Committee has been established over seven years and is made up of representatives of the three churches, representatives of the local community, settled and Traveller and the Local Development Company West Limerick Resources.
Rathkeale Community Development Officer.
The overall aim of this initiative is to develop momentum towards community cohesion and to enable and develop community leaders who have a shared vision for community reconciliation, mediation and community cohesion. The Development Officer will engage with the Community in Rathkeale, Statutory Agencies and Limerick City & County Council, raising greater awareness of the need for social cohesion and how more participatory approaches will facilitate it.
Full job description and application forms are available by contacting reception@wlr.ie or 069-62222.
Please submit completed application form and cover letter marked Confidential to
The Manager,
West Limerick Resources CLG,
St. Mary's Rd,
Newcastle West, Co. Limerick
or by emailing to reception@wlr.ie
Deadline: 5pm Wednesday 2nd June 2021
Candidates may be shortlisted for interview. A panel may be formed from which future similar vacancies may be filled.
West Limerick Resources is committed to a Policy of Equal Opportunity
No Results Found
The page you requested could not be found. Try refining your search, or use the navigation above to locate the post.
About Us
West Limerick Resources is committed to the community. Our goal is to effect sustainable improvement in the factors – rural, urban and social – that contribute to disadvantage in West Limerick.
Since our establishment in 1993, we have administered over €18 million in development funds which have been used to support to a wide variety of projects varying from education supports, to community enhancement projects to enterprise development with all offering a valuable contribution to the identity, values and strength of the community.
Our Catchment Area
West Limerick Resources covers a catchment area of approximately 520 square miles in the west of county Limerick with a population of 64, 586 (2006 Census).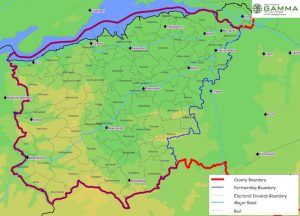 Contact Us
t: 069 62222
e:
info@wlr.ie
St Mary's Road
Newcastle West
Co. Limerick
Ireland
CRO 206973
CHY 11712