"Committed to the Community"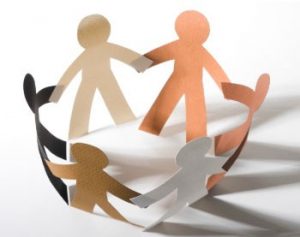 West Limerick Resources is a community development organisation working to achieve positive change in the lives of people and groups in West Limerick.
Our efforts are directed at building a stronger community through the enhancement of personal and community identity, values, places, structure and services.
About Us
West Limerick Resources is committed to the community. Our goal is to effect sustainable improvement in the factors – rural, urban and social – that contribute to disadvantage in West Limerick.
Since our establishment in 1993, we have administered over €18 million in development funds which have been used to support to a wide variety of projects varying from education supports, to community enhancement projects to enterprise development with all offering a valuable contribution to the identity, values and strength of the community.
Our Catchment Area
West Limerick Resources covers a catchment area of approximately 520 square miles in the west of county Limerick with a population of 64, 586 (2006 Census).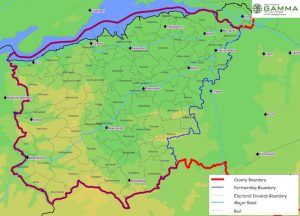 Contact Us
t: 069 62222
e:
info@wlr.ie
St Mary's Road
Newcastle West
Co. Limerick
Ireland
CRO 206973
RCN 20032746

"Committed to the Community"
ARTIST CALL: Limerick Mural Painter
West Limerick Resources are seeking a talented mural painter to create a community art piece at the Desmond Complex, Newcastle West.  Full details available on our Vacancies page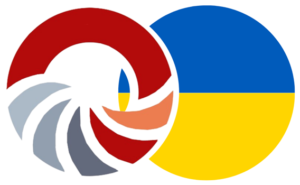 SUPPORTING UKRAINIAN COMMUNITY IN WEST LIMERICK
West Limerick Local Response Team
West Limerick Resources through its Social Inclusion and Community Activation Programme (SICAP) is co-ordinating a service based response to support the Ukrainian crisis and the Ukrainian population as they come to West Limerick. This response team is comprised of a combination of 22 community based agencies and services in an effort to streamline the supports and have a more strategic response. We are working with a number of translators, who are supporting the work and communications. We are currently engaged with the 3 centres in West Limerick; Ardagh, Foynes and Pallaskenry.
We would also like to advise any Ukrainians who are living in private homes with host families or independently in West Limerick, that they can link with us to ensure that they have information available to them on the range of supports and services available in West Limerick.
Contact can be made by email to dconlon@wlr.ie using West Limerick Local Response Team in the subject line or by calling 069 66293.
Местная группа реагирования Западного Лимерика
Ресурсы Западного Лимерика (West Limerick Resources) через свою программу Социальной Интеграции и Активации Сообщества (SICAP-Social Inclusion and Community Activation Programme) координирует ответные действия на основе услуг для поддержания Украинского кризиса и украинского населения, приеждающего в Западный Лимерик. Эта группа реагирования состоит из 22 агенств и служб, работающих на уровне местных сообществ, и призвана оптимизировать поддержку и обеспечить более стратегический ответ. Мы работаем с рядом переводчиков, которые содействуют работе и коммуникации. В настоящее время мы работаем с тремя центрами в Западном Лимерике, Аада, и Палласкенри.
Мы хотим посоветовать всем украинцам, которые живут в частных домах с принимающими семьями или самостоятельно в Западном Лимерике, связаться с нами, для того, чтобы убедиться, что у них есть доступная информация о спектре поддержки и услуг, доступных в Западном Лимерике.
Связаться можно по электронной почте dconlon@wlr.ie  используя ''West Limerick Local Response Team'' в строке темы или по телефону 069 66293.
WLR on Facebook
Unable to display Facebook posts.
Show error
Error: Invalid OAuth 2.0 Access Token
Type: OAuthException
Code: 190
Subcode: 2069032
Please refer to our
Error Message Reference
.