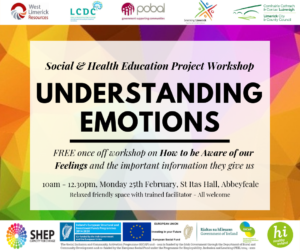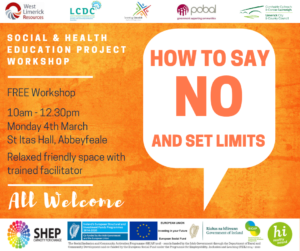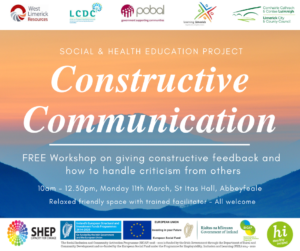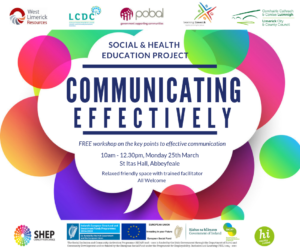 West Limerick Resources in conjunction with the Social and Health Education Project (SHEP) and Healthy Ireland/Healthy Limerick are running a short series of FREE workshops that offer you the the chance to get to know yourself better in a supportive, friendly, non-judgemental environment.
All are held from 10am to 12.30pm at St Itas Hall, Abbeyfeale and you are welcome to attend as many or as few as you like
For more information contact Adrienne 069 79110
Mon 25th Feb
How to be aware of our feelings and use them for the important information they give us.
Mon 4th March
How to say "no" and set limits.
Mon 11th March
Giving constructive feedback and how to handle criticism from others.
Mon 25th March
Key points around effective communication